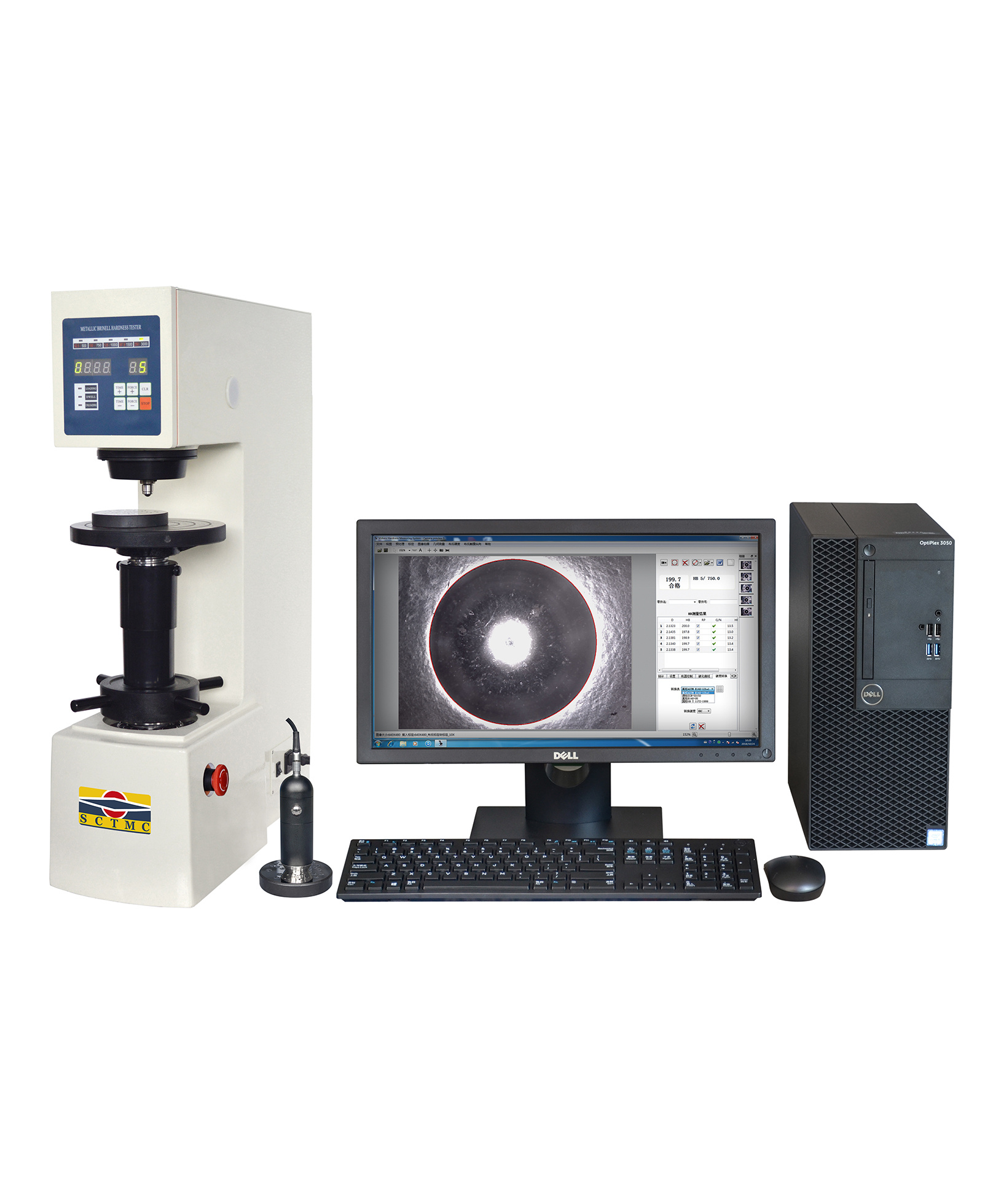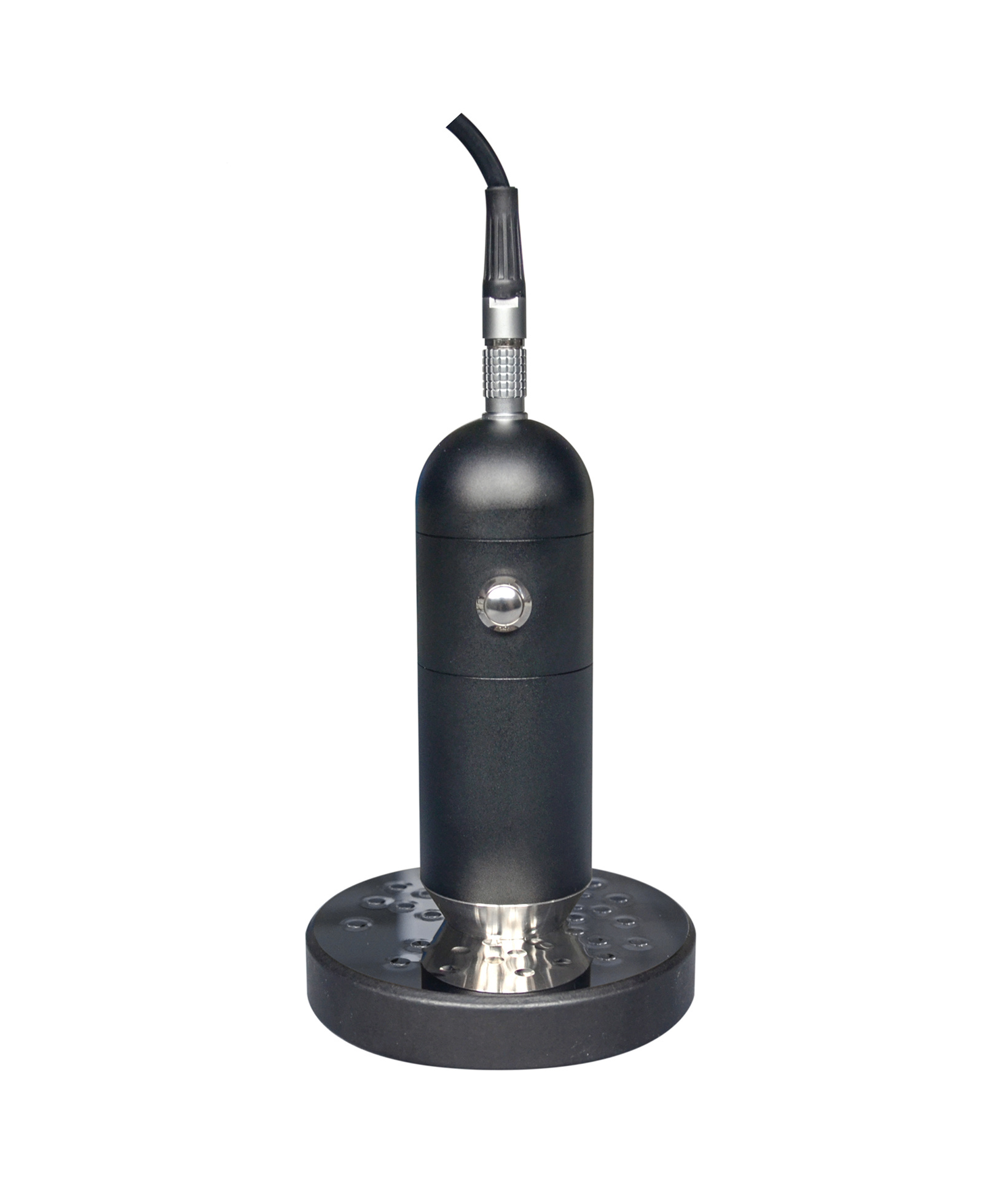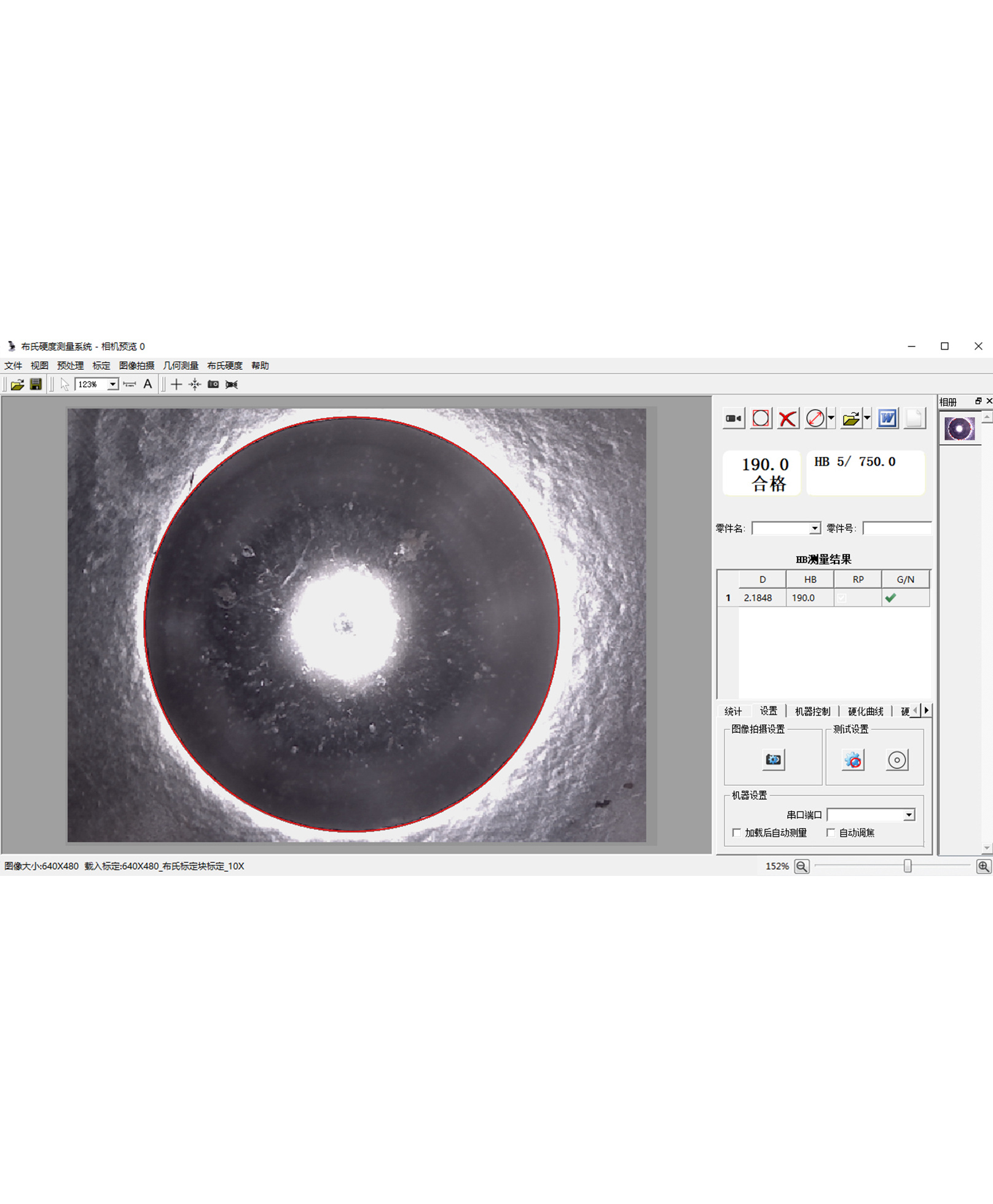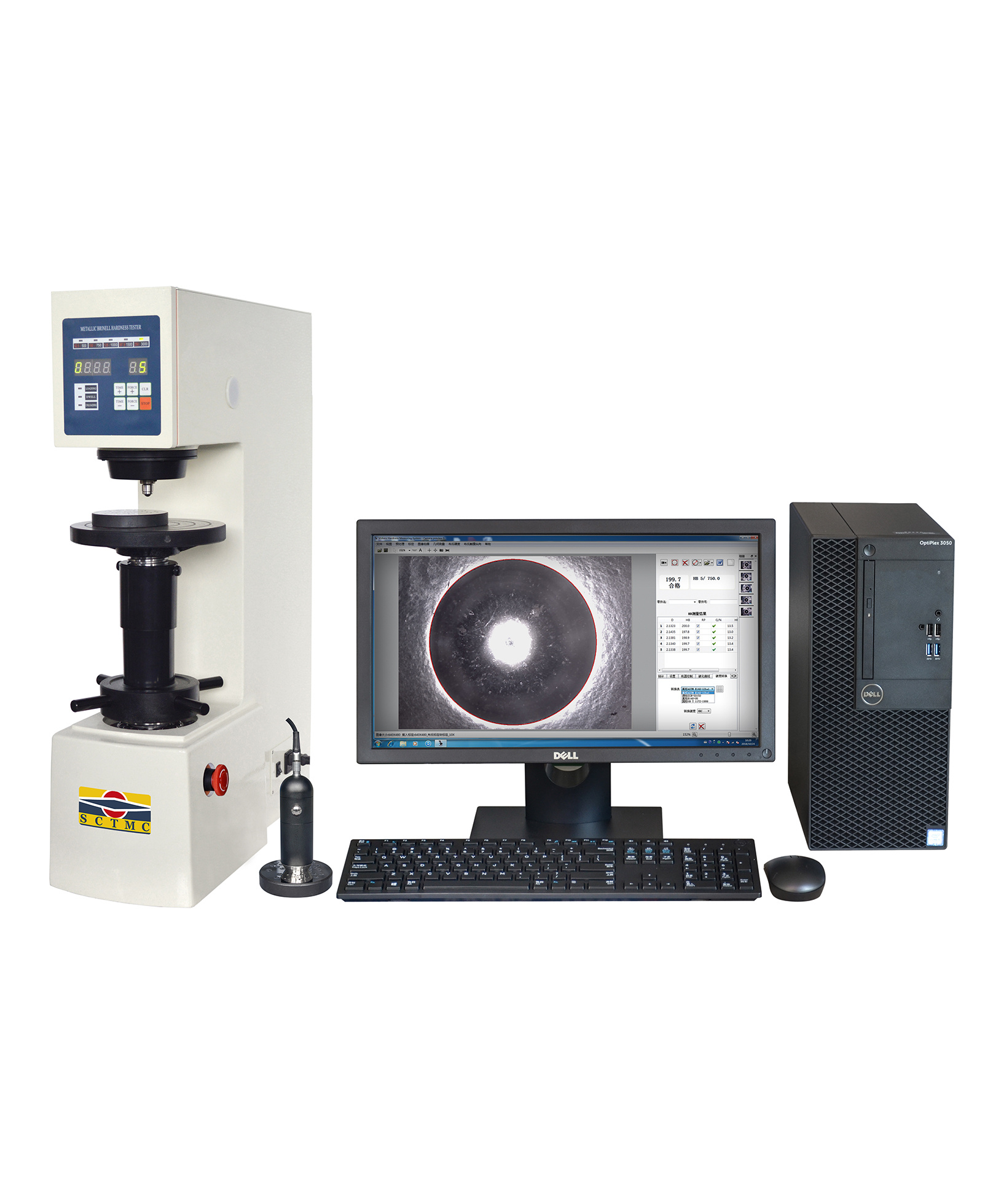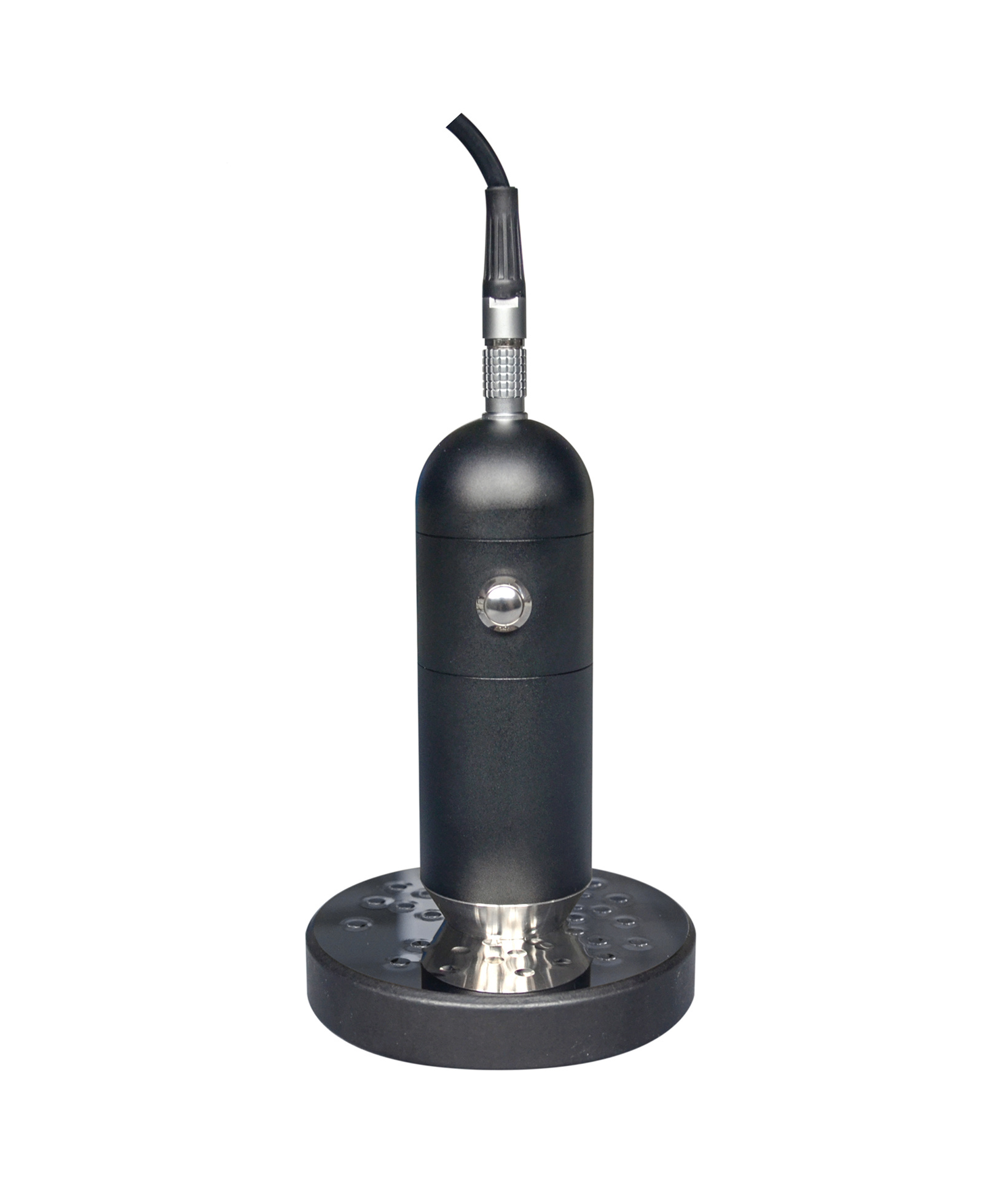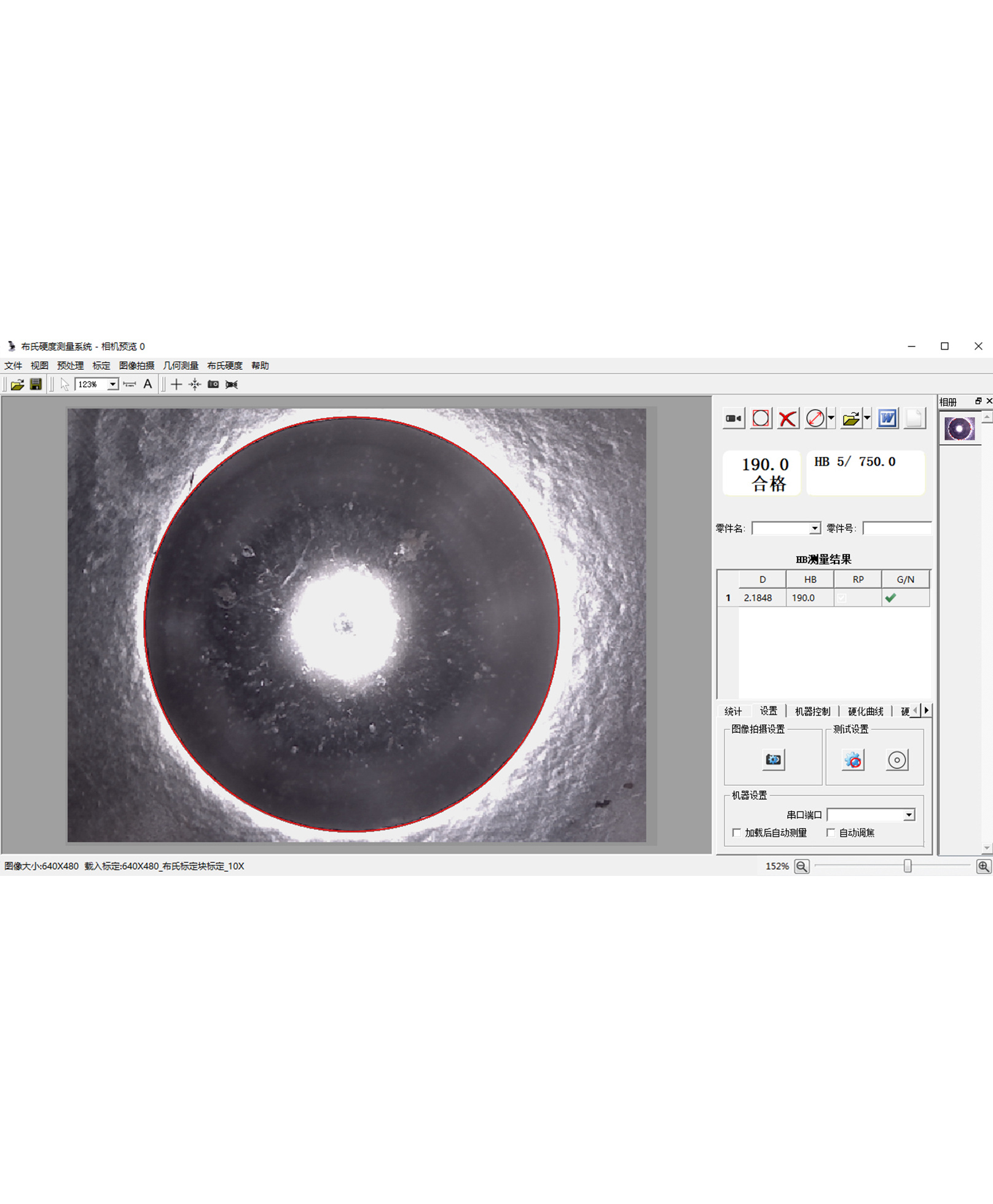 V1.0 Brinell Hardness Automatic Measuring System
Main Function:
1. Basic function:include all functions of image processing and measurement system, such as image capture, calibration, image processing, geometric measurement, annotation, photo album management and fixed times print etc;
2. Automatic measurement: Automatically capture the indentation and measure the diameter and calculate the corresponding value of Brinell hardness;
3. Manual measurement: Manually measure the indentation, the system calculates the corresponding value of Brinell hardness;
4. Hardness conversion: The system can convert the measured Brinell hardness value HB to other hardness value such as HV, HR etc;
5. Data statistics: The system can automatically calculate the average value, variance and other statistical value of the hardness;
6. Standard exceeding alarm: Automatic mark the abnormal value, when the hardness exceeds the specified value, it automatically alarms;
7. Test report: Automatically generate the report of WORD or EXCEL format, the report templates can be modified by the user.
8. Easy to use: Click on the interface button or press the camera button or press the run button to automatically complete all the work; if need manual measurement or modify the results, just drag the mouse;
9. Strong noise resistance: Theadvanced and reliable image recognition technology can handle the indentation recognition on the surface of the complex sample, two kinds of automatic measurement mode to deal with the extreme situation;
10. Automatic calibration:The system has provided a calibration function, convenient for the indentation size measurement and may calibrate at any time. With a calibration grid, the system can automatically implement full calibration for calibration grid intersection points to eliminate measurement error caused by lens distortion.
Standard Configuration:
1. Computer (CPU: I3, SSD: 240G, Memory: 8G, 22 inch LCD screen) 1 set
2. Ink Jet Printer 1 set
3. Portable Camera Device (0.3 Million Pixel) 1 set
4. USB Softdog 1 pc
5. Measuring Software 1 pc