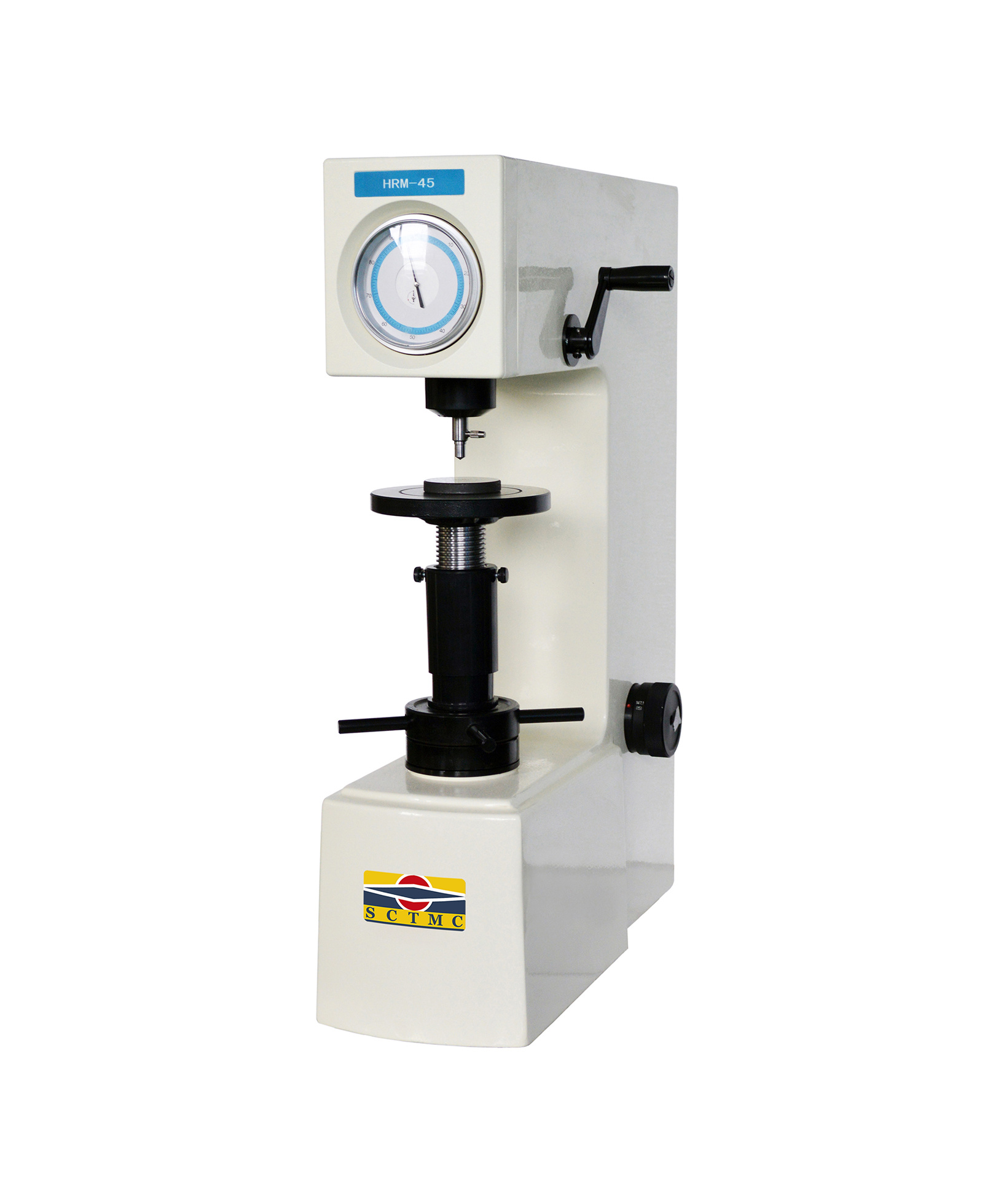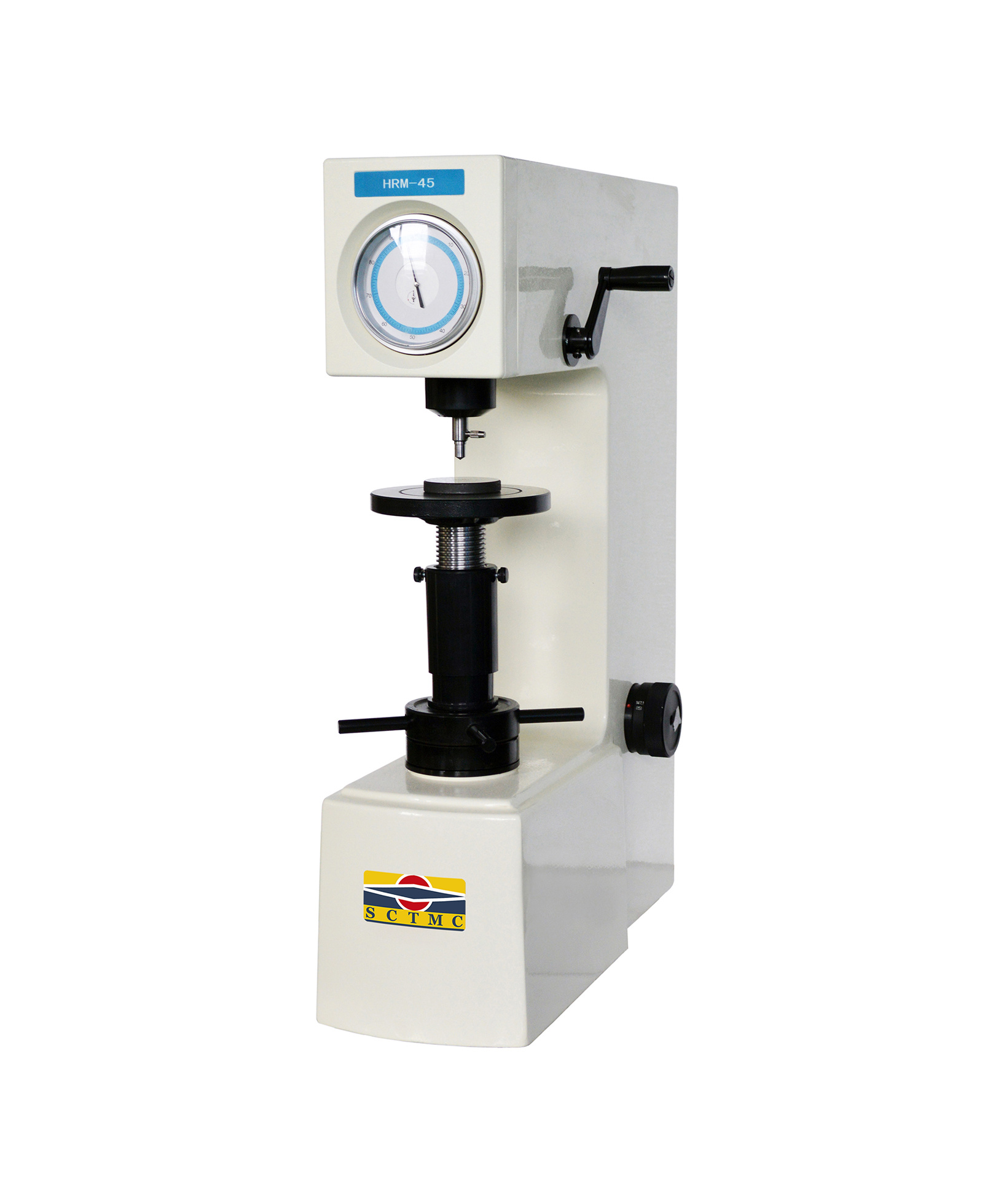 HRM-45 Superficial Rockwell Hardness Tester
Main Function:
HRM-45 Superficial Rockwell hardness tester is a popularly-used hardness testing instrument to measure the superficial Rockwell hardness of the materials. No need for power supply, the speed of the test force loading is regulated by the buffer and the test force is regulated by the load-change hand wheel. It has easy operation and stable performance, therefore it is widely used.
Application range:
Suitable for surface quenched steel, surface heat treating and chemical treating materials, copper alloy, aluminum alloy, sheet, zinc layers, chrome layers, tin layers,bearing steel and cold and hard casting etc.
Technical Specification:
Model

HRM-45

Initial Test Force

3kgf (29.42N)

Total Test Force

15kgf (147.1N), 30kgf (294.2N), 45kgf (441.3N)

Indenter

Diamond Rockwell Indenter,

ф1.588mmBall Indenter

Loading Method

Manual

Hardness Reading

Dial

Hardness Resolution

0.5HR

Max. Height of Specimen

185mm

Throat

165mm

Execute Standard

ISO 6508,ASTM E18,JIS Z2245,GB/T 230.2

Dimension

520×245×700mm,

Packing Dimension: 650×370×950mm

Weight

Net Weight: 73kg,Gross Weight: 100kg
Packing List:
| | | | |
| --- | --- | --- | --- |
| Name | Qty | Name | Qty |
| Instrument Main Body | 1 set | Diamond Rockwell Indenter | 1 pc |
| ф1.588mmBall Indenter | 1 pc | Middle Plane Test Table | 1 pc |
| Large Plane Test Table | 1 pc | V-shaped Test Table | 1 pc |
| Hardness Block 70~85 HR30T | 1 pc | Hardness Block 80~90 HR15N | 1 pc |
| Hardness Block 65~80 HR30N | 1 pc | Weight A, B, C | 3 pcs |
| Anti-dust Cover | 1 pc | Usage Instruction Manual | 1 copy |