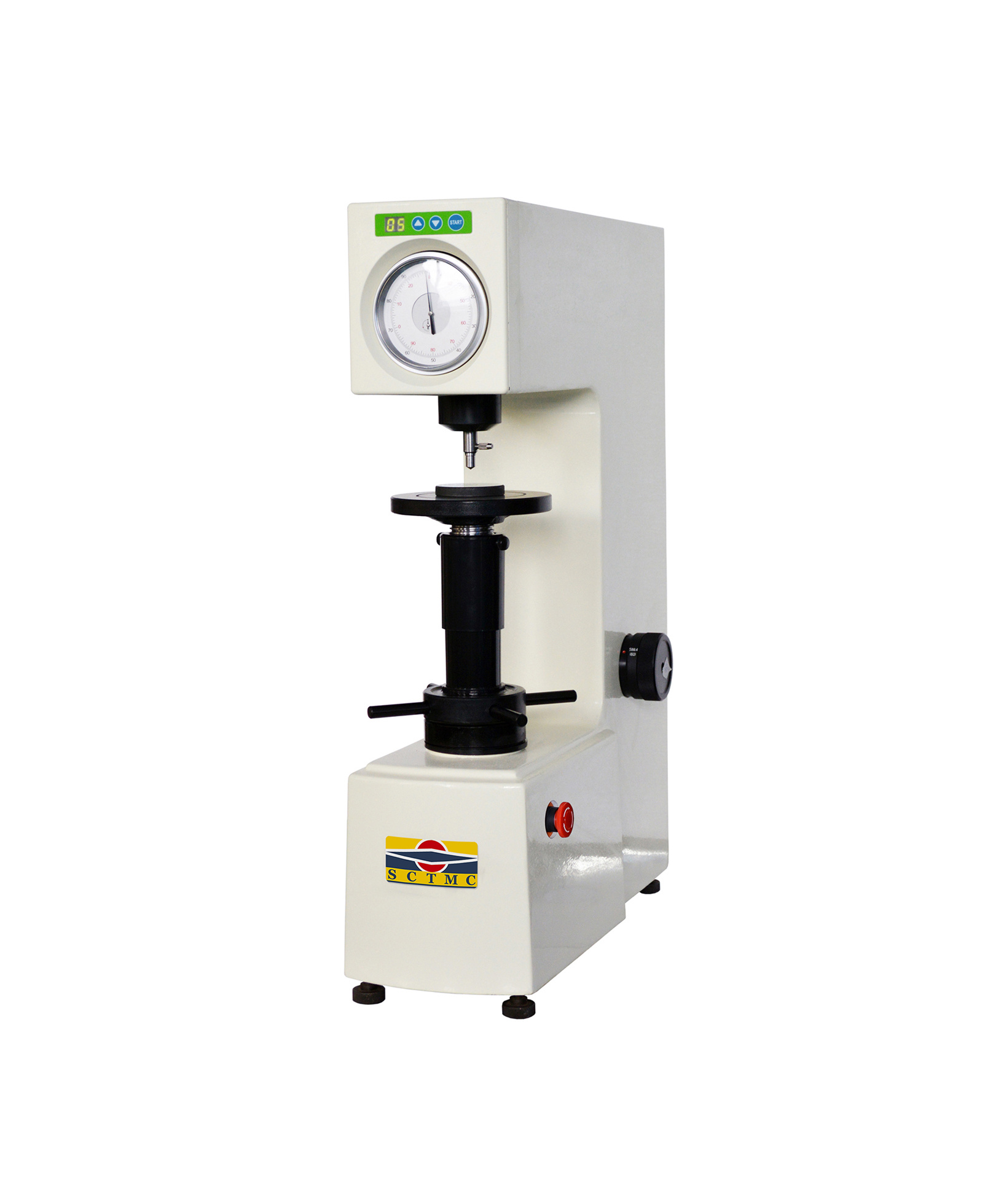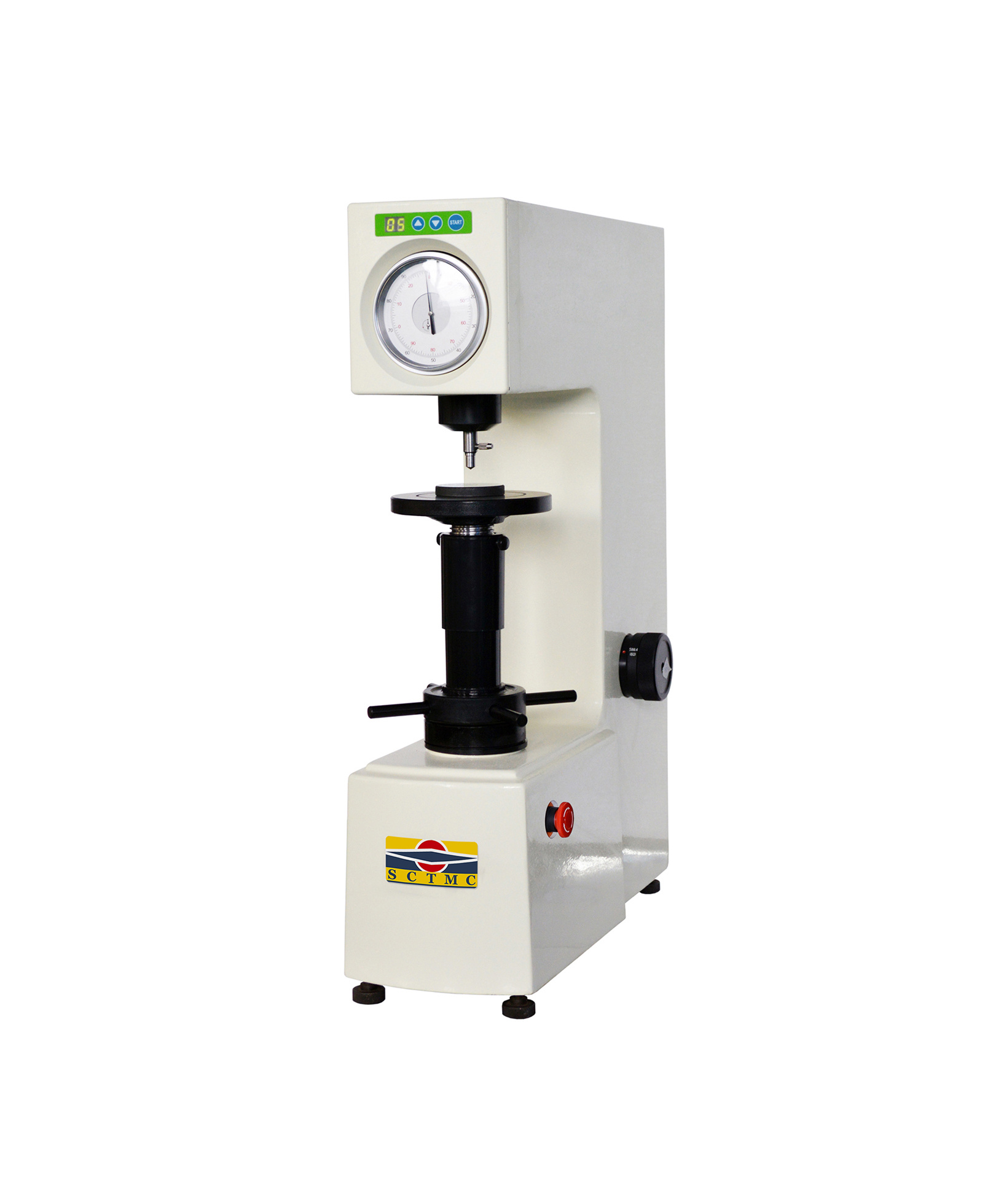 XHR-150 Plastics Rockwell Hardness Tester
Main Function:
XHR-150 Plastics Rockwell hardness tester adopts the mechanism of automatic loading and unloading of the test force, the test force is regulated by the load-change hand wheel. It can select the dwell time and is very easy to use. Besides setting zero to dial, there is no man-made error. The instrument has high sensitivity and stability.
Application range:
Suitable for hard plastics, hard rubbers, aluminum, tin, copper, soft steel, synthetic resins and fricative materials etc.
Technical Specification:
Model

XHR-150

Initial Test Force

10kgf (98.07N)

Total Test Force

60kgf (588.4N), 100kgf (980.7N), 150kgf (1471N)

Indenter

Ф3.175mmBall Indenter, Ф6.35mmBall Indenter, Ф12.7mmBall Indenter

Loading Method

Automatic (Loading/Dwell/Unloading)

Hardness Reading

Dial

Hardness Resolution

0.5HR

Dwell Time

2~60s

Max. Height of Specimen

185mm

Throat

165mm

Power Supply

AC220V,50Hz

Execute Standard

ISO 6508,ASTM E18,JIS Z2245,GB/T 230.2

Dimension

520×215×700mm,

Packing Dimension: 650×370×950mm

Weight

Net Weight: 78kg,Gross Weight: 100kg
Packing List:
| | | | |
| --- | --- | --- | --- |
| Name | Qty | Name | Qty |
| Instrument Main Body | 1 set | Ф3.175mmBall Indenter | 1 pc |
| Ф6.35mmBall Indenter | 1 pc | Ф12.7mmBall Indenter | 1 pc |
| Middle Plane Test Table | 1 pc | Large Plane Test Table | 1 pc |
| V-shaped Test Table | 1 pc | Hardness Block 75~85 HREW | 1 pc |
| Hardness Block 110~120 HRL | 1 pc | Hardness Block 100~110 HRM | 1 pc |
| Hardness Block 115~125 HRR | 1 pc | Weight A, B, C | 3 pcs |
| Power Cable | 1 pc | Fuse 2A | 2 pcs |
| Level | 1 pc | Horizontal Regulating Screw | 4 pcs |
| Inner Hexagon Spanner | 1 pc | Spanner | 1 pc |
| Anti-dust Cover | 1 pc | Usage Instruction Manual | 1 copy |